Blocs de la page
Image
Diversity contributes to individual development and collective performance. It is a strength that we value.
We promote gender equality through a global diversity policy, quantitative objectives set by Top Management, human resources processes that consider the importance of diversity (recruitment, performance evaluation, development and coaching), agreements and charts that promote a better work/life balance, and awareness-raising and training initiatives.
Together, diversity and inclusion represent one of the two main pillars of Eurazeo's O+ ESG program. We promote inclusion and equal opportunities for all our colleagues at all stages of their journey, as well as within our portfolio companies.
Equality indicators at end-2020:

Beyond the numbers, we are engaged:
From 2007, Eurazeo was a historical partner and contributed into the creation of the Women's Forum's Rising Talents initiative, which supports high-potential female talents under the age of 40.
We support the French Chapter of the Level 20 initiative, launched in 2019 - including Outreach initiatives, mentoring, research work and events. Objective? To represent a greater number of women within the Private Equity industry. 
In 2019, we signed the France Invest Charter, which includes 30 commitments to gender equality. The aim to have 25% women with responsibility for investment committee decisions by 2030, 30% by 2035 and 40% women on investment teams by 2030.
Since 2019, we are a signatory of the SISTA charter, which seeks to reduce disparities in funding granted to male and female entrepreneurs, as well as organizing discussions with female start-up founders. Our Venture and Growth teams take part in programs such as the Vivatech Female Founder Challenge.
Since 2019, we have been running campaigns to raise awareness of cognitive bias, and of "everyday sexism" in particular.
Every year, we provide information for ESG indices (FTSE, ISS, Sustainalytics etc.) and complete LP questionnaires on diversity and inclusion matters.
We regularly take part in external events organized by non-profit organizations such as Printemps de la Mixité and Assises de la Parité.
In 2020, Eurazeo achieved a score of 86 out of 100 in the French professional gender equality index (known as the Pénicaud-Schiappa index), based on the results for the following four indicators:

36/40 for the pay gap between women and men in comparable job categories and age groups;
35/35 for the difference in the rates of individual salary increases between women and men;
15/15 for the percentage of female employees receiving a salary increase upon returning from maternity leave;
0/10 for the number of employees of the underrepresented gender in the 10 highest-paid positions.
Discover more
Image

Stimulating work
Image

Career opportunities
Image

Working environment
À lire aussi
Vignette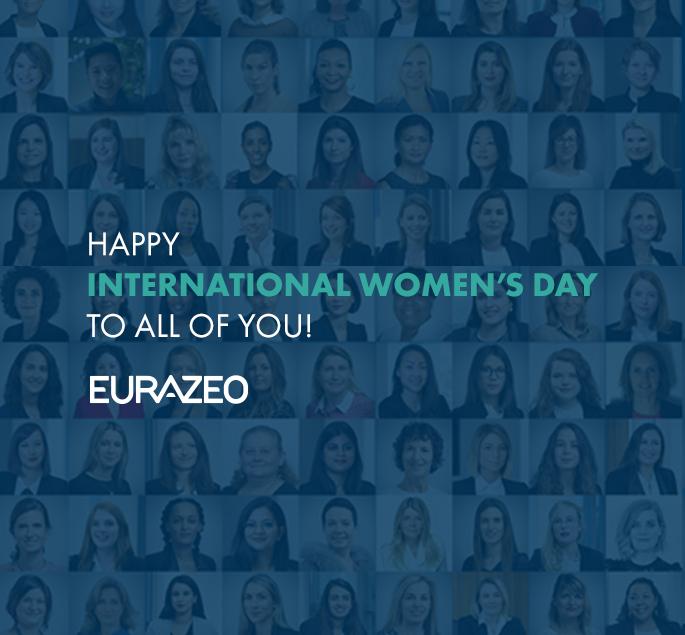 11/05/2021 - TRIBUNE
Ensuring a truly inclusive work environment is key to developing and retaining women on their way to the top
2 min