Eurazeo considers social inclusion as one of the greatest challenges of our times and has thus made it the second pillar of its O+ strategy. As a committed economic player and investor, Eurazeo is convinced that it can accelerate the transition to a more diverse and equitable society.
Blocs de la page
Image

Invest for a more inclusive economy
Eurazeo firmly believes that companies can be a key driver of positive change in society and invests in companies which contribute to the construction of a more inclusive economy through the nature of their activity and/or of their products and services.
Eurazeo focuses particularly on the healthcare sector, which plays a critical role in improving social well-being and economic development.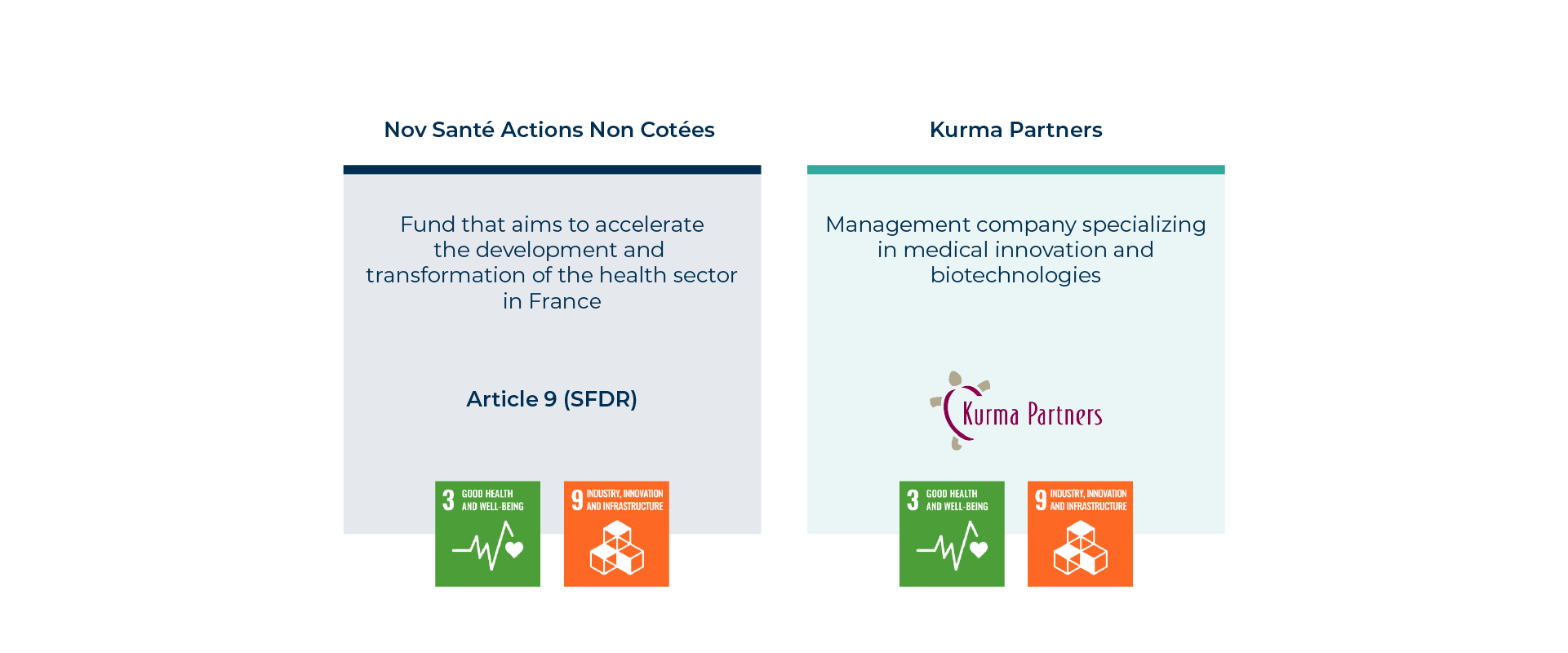 In addition to its dedicated funds, Eurazeo finances, throughout all its business divisions, companies operating in the healthcare sector.
Promote diversity and equity
Social protection, well-being and equity are key concerns for Eurazeo which commits, both at Group and portfolio level, to implementing inclusive practices and in particular to promoting diversity, driving access to healthcare coverage and encouraging better sharing of value creation.
At Eurazeo, diversity and equity are fostered through the roll-out of a global gender diversity policy, quantified targets set by Executive Management, gender-sensitive Human Resources processes, agreements to promote a better work/life balance and awareness-raising and training initiatives.
Eurazeo also undertakes to generalize health, life and disability insurance for all its employees and to adopt mechanisms to ensure that they benefit from the value created by Eurazeo, notably through employee shareholding.
The Group encourages its portfolio companies to make similar commitments.
Champion equal opportunities through philanthropy
Eurazeo is actively involved with a number of French and international non-profit organisations through its philanthropy program launched in 2004. The Group strengthens its commitment over the years to increase its societal impact.