Rooted in its commitment to foster a more inclusive society, Eurazeo'sphilanthropic program focuses on the protection and education of young people, with the intention of giving them hope for the future and offering them a place in society.
Blocs de la page
Image

45

Supported non-profitssince 2004 (excl. emergency support)

+ €11m

Dedicated to non-profits since 2004

2020

Creation of Eurazeo'sEndowment Fund
Eurazeo has been committed to philanthropy since 2004, by supporting non-profit organizations. In addition to the financial support, this program mobilizes Eurazeo employees in high-impact projects: some teams have chosen to support a non-profit and organise annual actions to embody this partnership.
Endowment Fund
In 2020, Eurazeo created an endowment fund to intensify the impact of its philanthropic actions and to increase the financial resources allocated to them, in order to deepen and sustain its societal action.
Its primary purpose is to protect young people and to provide access to education and training for children, teenagers and young adults, regardless of their nationality, age, background or origin. It seeks to help ensure their future, their social integration and their fulfilment in an increasingly complex world.
The Eurazeo Endowment Fund, governed by Law No. 2008-776 of August 4, 2008, was declared to the Paris sub-prefecture on August 14, 2020 and was published in the Official Journal on August 22, 2020.
Non-profits supported in 2022
Eurazeo currently supports 19 non-profit organisations.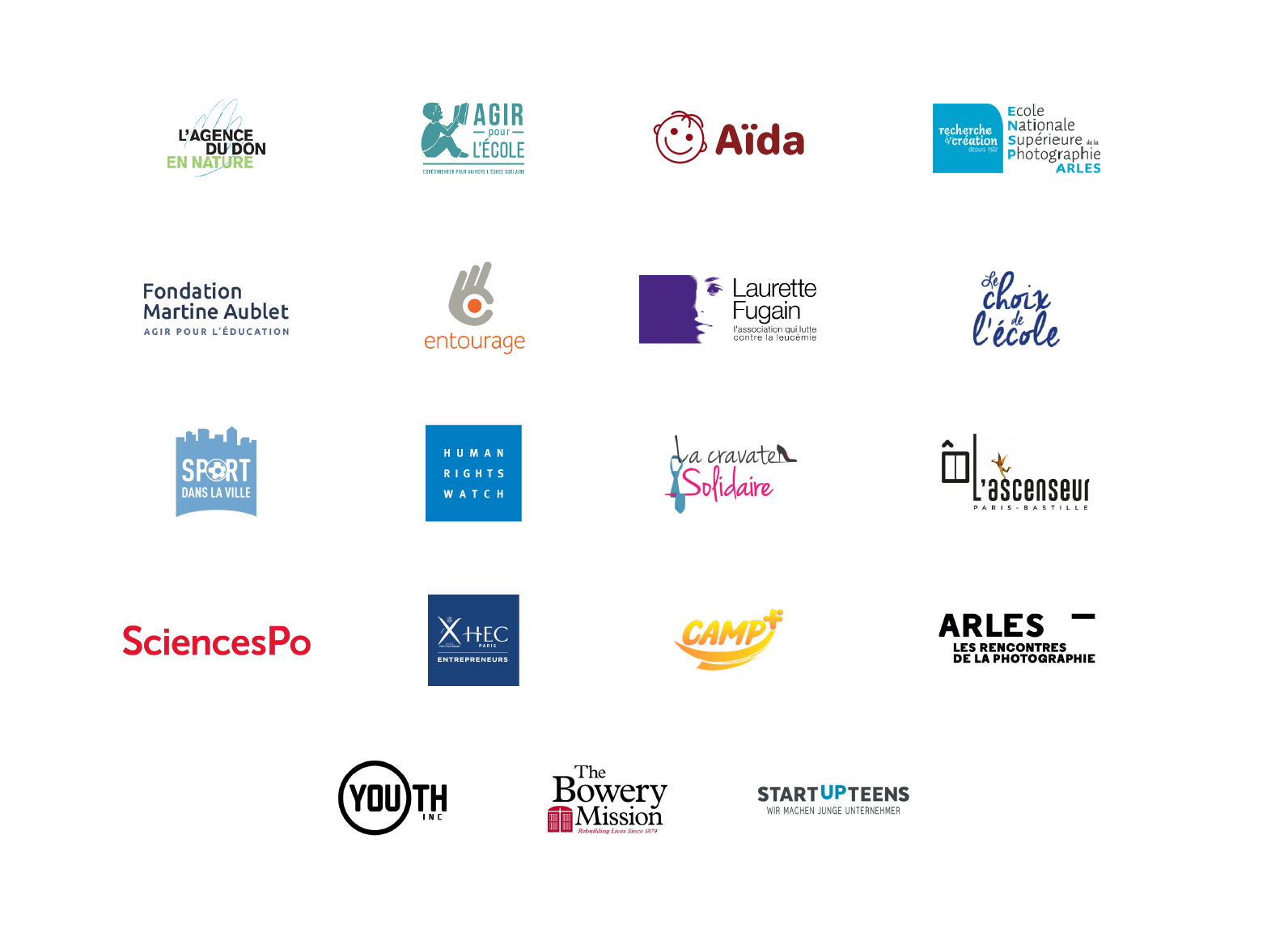 Emergency support
In emergency situations such as the Covid-19 health crisis or the war in Ukraine, Eurazeo mobilizes funds to support organizations operating in the field and working with vulnerable populations.