MONCLER: METAMORPHOSIS OF A LUXURY ICON
From the French Alps to Tokyo, New York, London and Milan: between 2011 and 2019, Eurazeo's teams supported the Moncler brand's international development, making it a global signifier of luxury and a well-known and highly coveted brand in all four corners of the globe. This carefully orchestrated success story is summarized below.
Description
MONCLER: FROM TECHNICAL CLOTHING TO LUXURY GOODS
Moncler was founded in 1952 and originally sold a range of technical mountain equipment. Today, with the support of its private-equity investor, it sells a whole array of luxury clothing demonstrating unrivaled creativity, design and quality, all around the world. How did that metamorphosis happen? For eight years, Eurazeo used its full range of expertise, first to identify the Moncler brand, then strengthen it and finally transform it. After acquiring a 45% stake in the company in 2011, and the Moncler's IPO in Milan in December 2013, Eurazeo sold fully its investment in early 2019.
PRODUCTS AND DISTRIBUTION: THE TWO KEYS TO GROWTH
As soon as Eurazeo acquired its stake, Moncler's development was boosted through an ambitious growth and transformation strategy that had two main focal points. Firstly, products: the company developed an enhanced range of products that were more luxurious and ever more audacious, while remaining faithful to the brand's original DNA. Secondly, distribution: products were sold more through stores designed as living spaces, with flagships and other point of sales strategically located in cities that are intrinsically linked to the fashion and luxury industry, such as Paris, Tokyo, London and Milan. The brand also increased its presence in international airports. In summary, over the period the weight of markets outside Italy rose from 57% to 72% and the weight of retail more than tripled to 77%.
In financial terms, Moncler floated on the Milan Stock Exchange in 2013 and has been a real success story. In eight years, Eurazeo multiplied its investment by 4.8, receiving proceeds of €2 billion* when it sold its stake.
*Includes Eurazeo and Limited partners' proceeds
Image
Image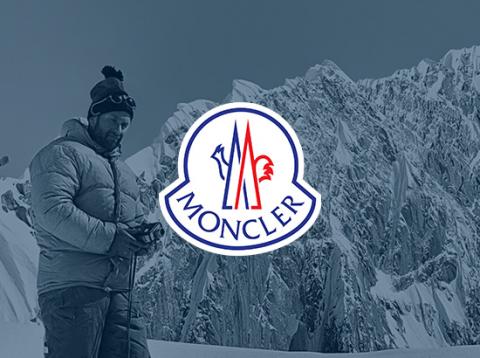 Informations
Brand specialised in the creation of high-end down jackets and ski clothes