A LEADING PLAYER IN THE SOLAR PV MARKET
In the space of five years, thanks to the expertise and support of Eurazeo's Real Assets team and its partner InfraVia, Reden Solar has become a key player in the solar PV market. Eurazeo's financial and human support has put Reden Solar on a solid and lasting growth path.
Description
Founded in 2008, Reden Solar is one of the rare players in its sector with activities covering the entire value chain of photovoltaic energy production, from the development of projects and the manufacture of modules to the design, construction, operation and maintenance of solar power plants.
With an operational portfolio of more than 750 MW, Reden Solar has also moved into agrivoltaics as well as innovative projects such as photovoltaic roofs for sturgeon breeding tanks.
A SUCCESSFUL INTERNATIONAL EXPANSION
Since the acquisition of Reden Solar in 2017, Eurazeo's Real Assets team has worked with its investment partner InfraVia to support the company's development, capitalizing on its long-standing experience in this sector and its expertise in platform growth, structuring and management through a combination of organic and external growth. Alongside Reden Solar's management team leading this development phase, Eurazeo and InfraVia have helped the company grow its operational portfolio eightfold and its EBITDA more than fourfold over the last five years. Reden Solar has also extended its footprint across Southern Europe, and especially in Greece, Italy, Spain and Portugal, thereby bolstering its market positions.
Backed by Eurazeo's worldwide network, Reden Solar has been able to step up its internationalization efforts. Although France accounts for 37% of its business, today the company operates in seven countries – the five already mentioned in Europe plus two in South America (Chile and Mexico) – as well as the US territory of Puerto Rico.
REDEN SOLAR, AN IMPACT COMPANY
In line with Eurazeo's ESG strategy and assisted by the Real Assets team, Reden Solar has made strong environmental and social commitments. In particular, the company only develops projects for ground-mounted plants on land that is degraded or of limited value, pairing the installation of PV panels with agricultural production between and underneath the panels to rehabilitate the land.
Reden Solar has also launched crowdfunding campaigns for its photovoltaic projects, encouraging members of the public to get involved in developing clean energy in their region. In this way, they can make a tangible commitment to the energy transition and share in the value created by Reden Solar's operations.
LONG-TERM PERFORMANCE AND DEVELOPMENT
With a development pipeline through 2027, recurring revenue as well as an interesting risk-return profile, Reden Solar has a strong growth outlook for the next five years. The company's resilience in the face of the health crisis has confirmed the solidity of its business model. As a measure of its success, Reden Solar is ranked in the top five solar PV developers in France by the French Energy Regulatory Commission (CRE).
Eurazeo and InfraVia have helped Reden Solar grow its EBITDA more than fourfold and its operational portfolio eightfold over the last five years. Reden Solar aims to reach and exceed the 1 GW milestone for its solar power plants in operation by the end of 2022 and continues to diversify its business by anticipating new markets such as energy storage.
Eurazeo provided the group with all its resources. Reden Solar is now on the road to a transformation into an integrated platform and a leading independent producer of solar energy, present in large and fast-growing markets, with solid references and an important development pipeline. This combination of operational transformation, platform growth and informed investment in physical assets highlights Eurazeo's expertise and strategy in the real assets sector, including real estate and sustainable infrastructure.
Chiffres Titre

In figures
Chiffres Description
Cash proceeds of €633 million for Eurazeo
A cash-on-cash multiple of 4.4x
An internal rate of return (IRR) of around 42%
Image
Image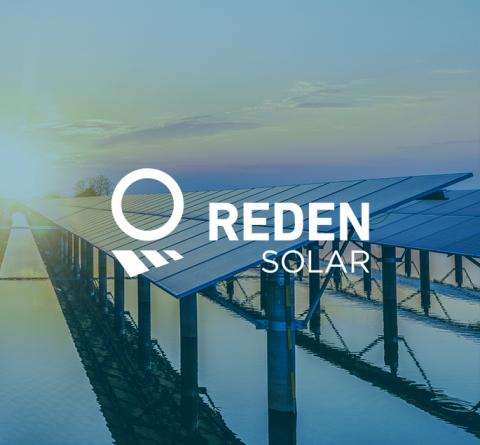 Société Titre

Reden Solar
Informations
A major player in the photovoltaic solar energy sector