WORLD LEADER IN OPHTHALMIC SURGERY EQUIPMENT
Founded in 1983 and based in the Netherlands, DORC (Dutch Ophthalmic Research Center) operates in the medical technology sector. It ranks second in the world in vitreoretinal surgery solutions, and designs, makes and distributes high-tech precision equipment, consumables and instruments used in ophthalmic surgery.
Description
INTENSIVE RECRUITMENT STRATEGY
After acquiring 100% of DORC in April 2019, Eurazeo strengthened the company's management team by hiring a new CEO, CFO and CTO. Eurazeo then further strengthened DORC's team and sector expertise by creating new roles on the Executive Committee, such as Head of Business Development and Products and Head of Global Commercial Operations. Eurazeo has also helped significantly improve DORC's Compliance, Regulatory Affairs and Quality Assurance functions since the acquisition, with a clear focus on increasing the quality and reliability of its operations and products.
GREATER FOCUS ON R&D
Eurazeo has also helped DORC launch innovative new products, such as its TissueBlue solution in the US in 2020 and its AVETA trocar in 2021. In 2022, after around 10 years of innovation and development, DORC is launching its new EVA Nexus surgical platform. It features some major technical innovations and will be the first approved platform capable of carrying out microinjections. The launch of EVA Nexus, which allows surgeons to perform retinal and cataract surgery at the same time, is an opportunity for DORC to make major inroads in the market for cataract surgery, which is the world's most common surgical procedure.
Eurazeo has also helped DORC make acquisitions to bolster its product portfolio and cover additional parts of the value chain. For example, in December 2021 DORC acquired a minority stake in WEFIS, a supplier of instruments for cataract operations.
INTERNATIONAL EXPANSION
With its international reach and industry knowledge, Eurazeo has made DORC an unavoidable player in the ophthalmology market, ranking second in the world in retinal surgery, first in Germany, second in the US and third in Western Europe. DORC is acknowledged as leading the way in terms of innovation in ophthalmic surgery. It has a solid global network of more than 200 scientific opinion leaders and a growing presence in the US, where it has steadily increased its market share. DORC is also expanding in China where, with the support of Eurazeo's local team, it has developed a solid network of scientific opinion leaders that has embedded a positive perception of the group. DORC should also boast a broad product range in China by the end of 2022.
CONVINCING RESULTS
As a result of these operational efforts, DORC is continuing to achieve profitable growth, supported by an installed base that has grown by almost 200 machines per year since Eurazeo bought the company in 2019, and its financial results are now substantially higher than pre-Covid levels. DORC has also continued to strengthen its financial profile, with a larger portion of revenue now coming from recurring sources and an increased profit margins and cash flow, even during the pandemic. This allowed the company to refinance in December 2021 with the support of Eurazeo's Financing team.
Eurazeo will continue to support DORC as it seeks to accelerate its growth, particularly through investments in innovation – including the launch of the new EVA Nexus platform – and efforts to strengthen the product portfolio, both organically through R&D and via acquisitions.
Chiffres Titre

In figures
Chiffres Description
Over 35 years of innovation,
With 550 staff members serving more than 5,700 surgeons
In more than 80 countries
And generating revenue of €142 million in 2021.
Image
Image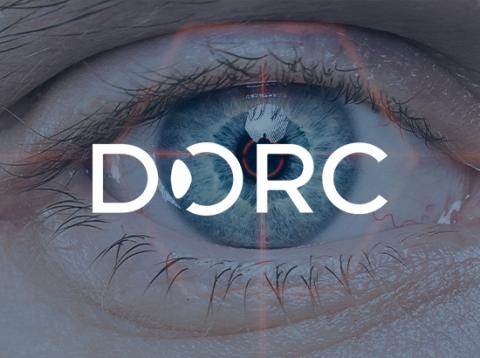 Informations
Producer of instruments and equipment for ophthalmic surgery
| | |
| --- | --- |
| Sector | |