Blocs de la page
Image

Eurazeo is one of the first investment groups to have incorporated sustainability into its business strategy, almost 20 years ago.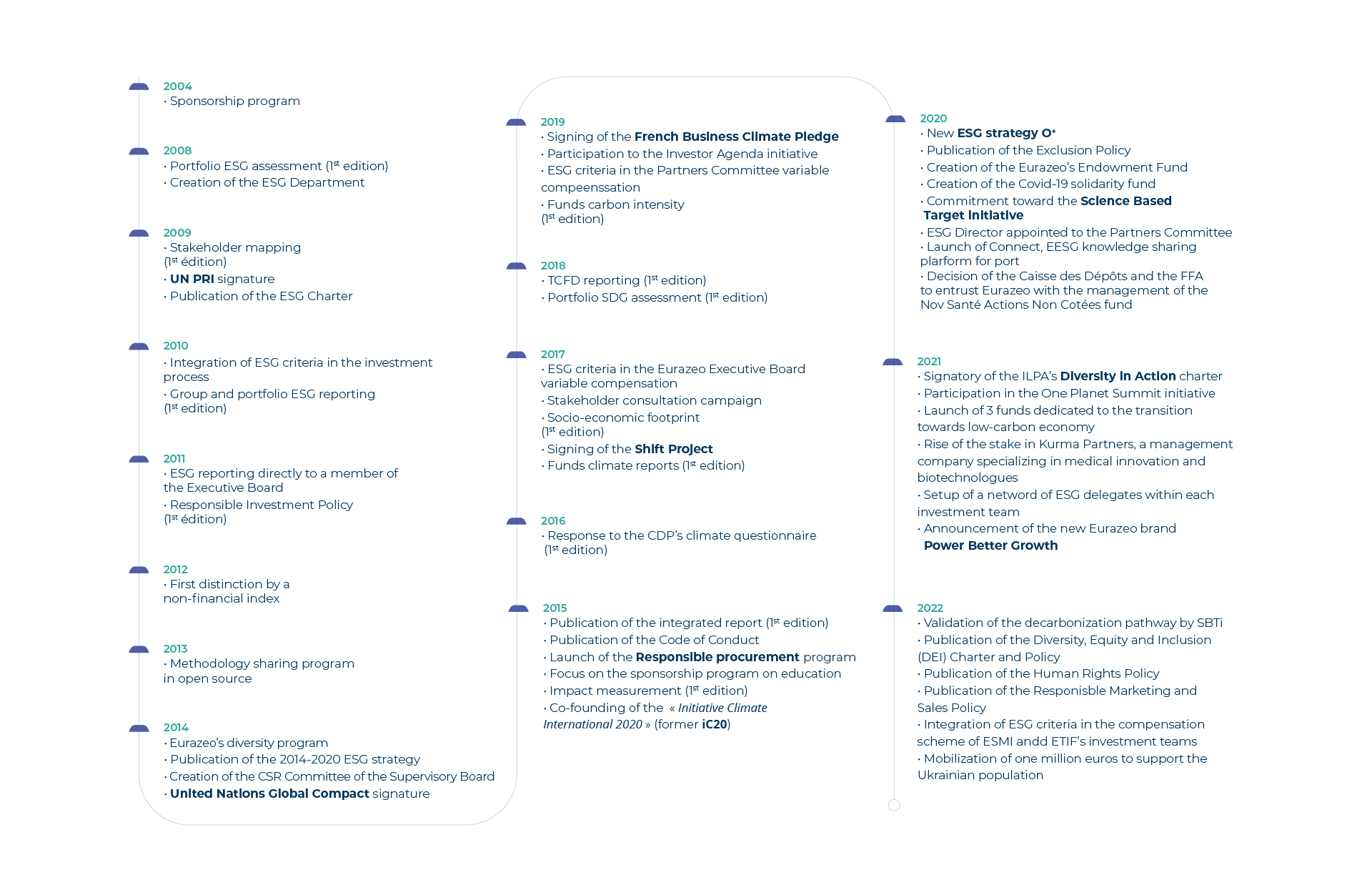 Eurazeo is also the only listed investment company to be integrated in 5 families of non-financial benchmark indices, alongside the world's top-performing large companies sustainability wise: Ethibel Sustainability Index (ESI), MSCI, FTSE4Good, STOXX ESG Leaders Indices et Euronext Vigeo.
ESG ratings
Eurazeo's commitment and continual progress in terms of ESG are recognized by the main international non-financial rating agencies.
In 2021, Eurazeo once again surpassed the median scores of the industry and, early 2022, improved its Sustainalytics rating to "Low Risk", ranking the Group in the top 3% of its category (13th out of 443 in Asset Management & Custody Services).
As part of the 2020 annual PRI (Principles for Responsible Investment) assessment, Eurazeo achieved the maximum A+ rating in the four categories related to its activities, surpassing the industry's media scores in each of them.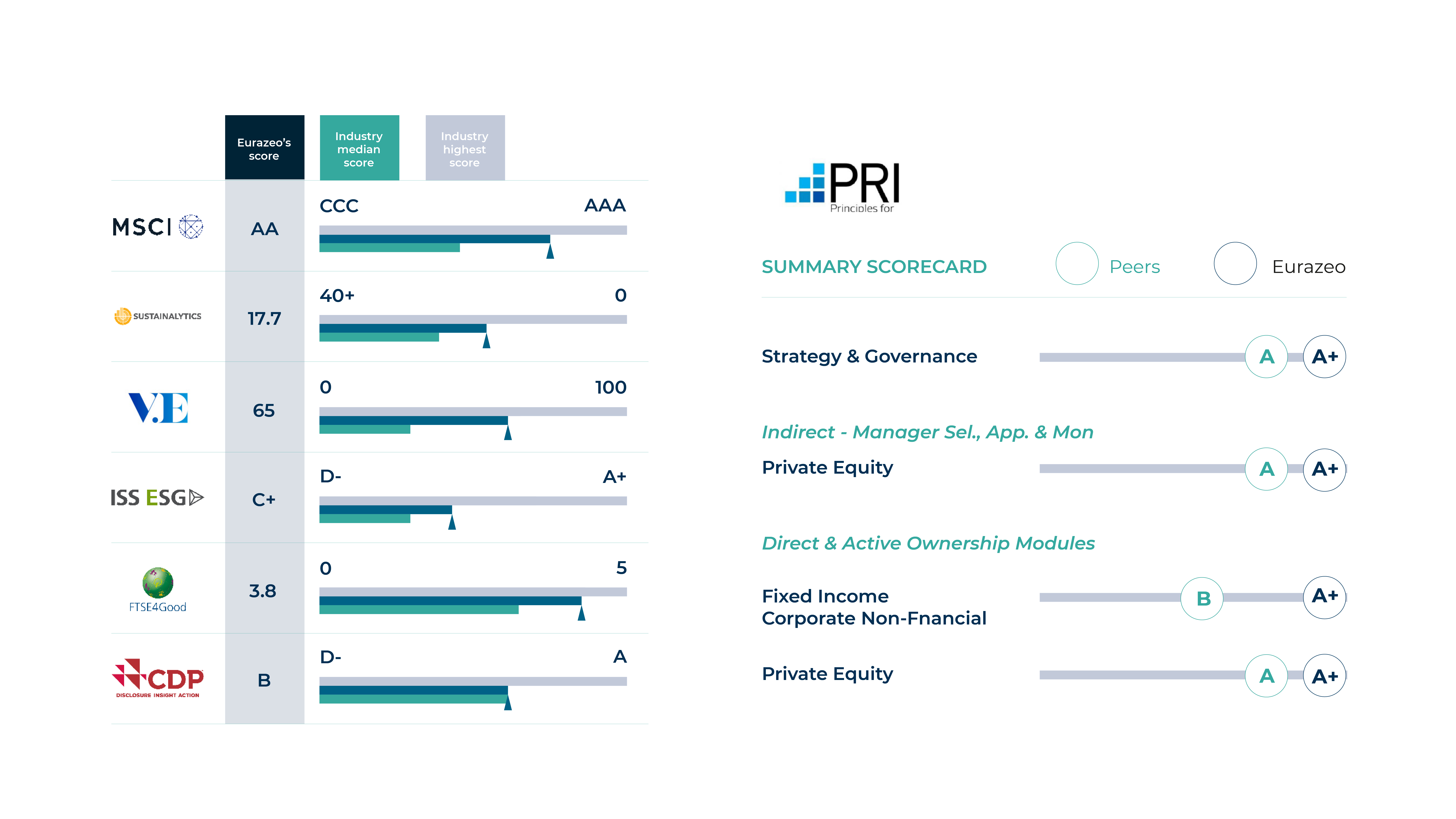 Initiatives and professional associations
Eurazeo encourages its stakeholders to give greater importance to ESG issues. The Group is signatory to several initiatives and has been actively contributing to working groups research and conferences for many years.