Private equity firms have a key role to play and a multiplier effect in the fight against climate change. Eurazeo wants to accelerate the transition towards a low-carbon society in line with the objectives of the Paris Agreement .
Blocs de la page
Image

Invest in the fast-growing, low-carbon economy
Eurazeo invests in assets with high potential to contribute to climate change mitigation, notably in mobility, energy, infrastructure and logistic sectors.
Three funds are dedicated to the ecological transition: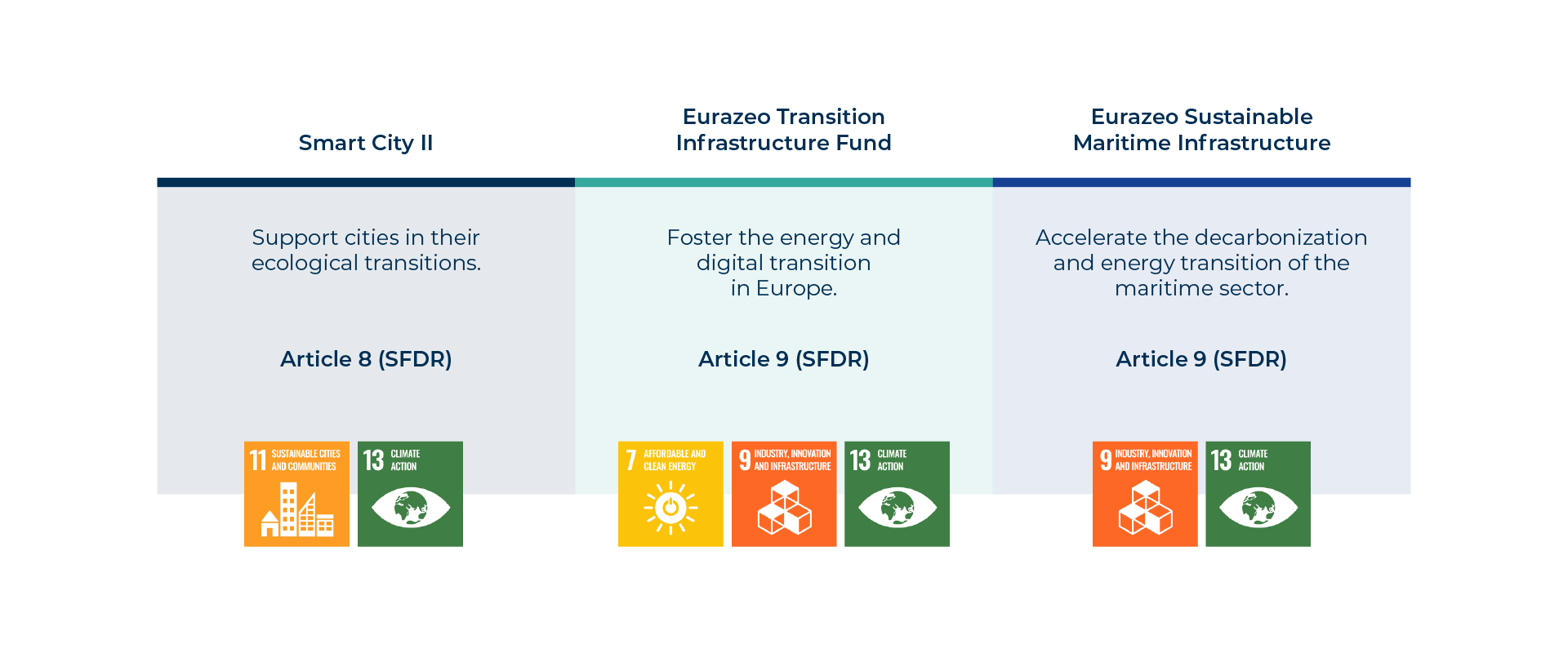 Eurazeo also finances, throughout its business divisions, companies whose products and services contribute to decarbonizing the economy.
Reduce portfolio exposure to carbon cost and risk
Eurazeo was the first Private Equity player in Europe to commit, as of 2020, to defining a decarbonization pathway in line with the objectives of the Paris Agreement. This commitment materializes by carbon reduction targets validated by the Science Based Targets Initiative (SBTi) for both Eurazeo and its portfolio companies.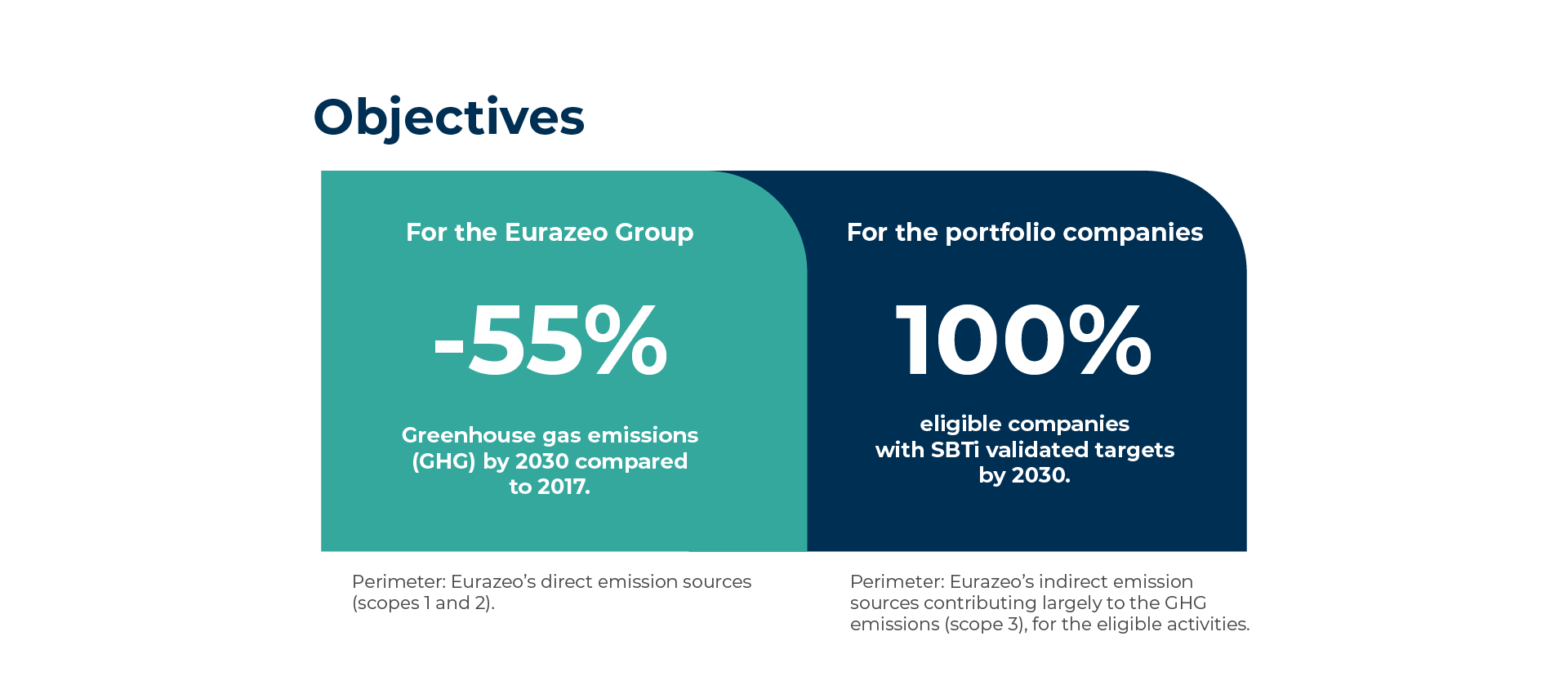 Measure carbon footprint throughout the investment process
Eurazeo factors in the carbon variable at all stages of the investment process.
According to its Exclusion Policy, Eurazeo discards from its investment scope companies which contribute significantly to climate change.

During the due diligence phase, Eurazeo includes an analysis of the target's exposure to climate and sustainability risk as per the European Taxonomy.
In terms of financing, in 2020, Eurazeo negotiated the first unitranche financing backed by five ESG criteria, including the annual measurement of the carbon footprint. This practice is generalized to its new investments and its private debt activity.
For more information, please refer to the Responsible Investment Policy and the Universal Registration Document in the ESG Documents and Publications section.