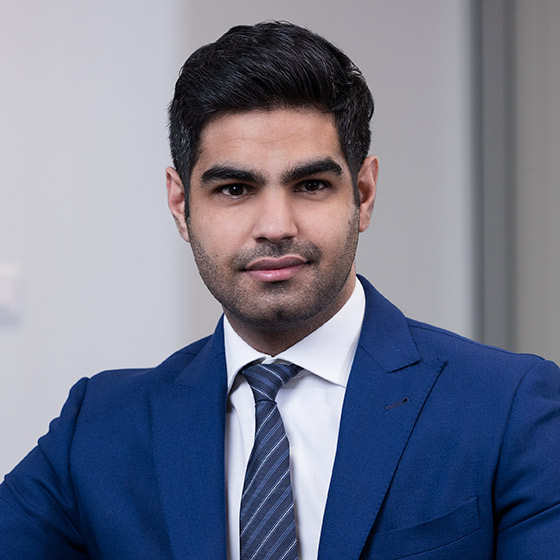 Corps
Zunair Khan joined the Group in 2019 as a Financial Senior Associate - Portfolio Monitoring - Private Debt. He is involved in the monitoring of the portfolio companies.
Prior to joining the Group, Zunair worked as a Credit Analyst within the Risk department of Credit Agricole CIB for more than 3 years. He also gained experience while working in the Loan origination team of Credit Agricole CIB as an intern.
Zunair holds a Masters' degree in Finance from Toulouse Business School and a bachelor's degree in Economy and Law from Paris Ouest La Défense University.