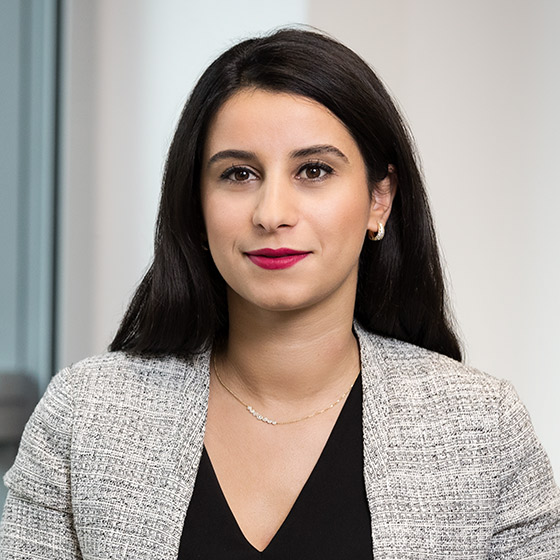 Soukaina El Abboudi Josset
Corps
Soukaina El Abboudi is a Financial Manager.
Before joining the Group in 2019, Soukaina spent over three years as a management controller within the financial department of BNP Paribas Asset Management. Prior to that, she was a financial auditor of private equity funds and management companies within the Asset Management department of KPMG Paris where she started her career in 2012.
Soukaina graduated from Reims Management School (Master II in Finance).