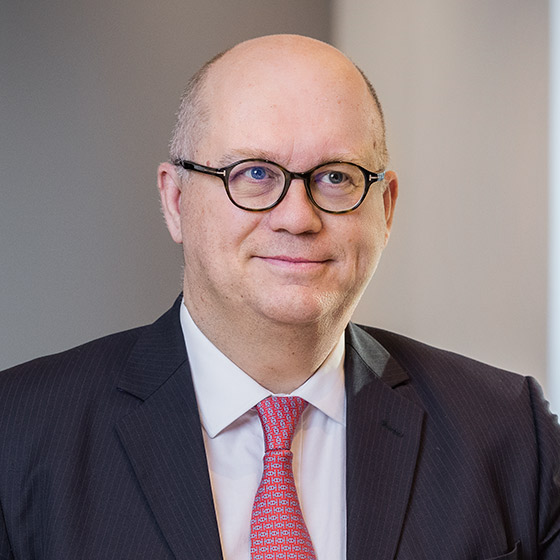 Corps
Rodolphe Ignasiak is Director within the Investment Partners team, he covers investor relations in France, Luxembourg, Belgium and french-speaking Switzerland.
Before joining Eurazeo Group in 2019, he worked for over eleven years at Union Bancaire Privée (UBP Asset Management France) as Institutional Client Director and member of the management.
He started his career as a Corporate Banker in Paris where he was responsible for Franco-German clients (BNP/San Paolo Bank). Following this he joined the Institutional Asset Management team at San Paolo AM in 2000.
Rodolphe acted as Commercial Director of Groupama Private Equity where he oversaw marketing and fundraising (direct funds and funds of funds) targeting French institutional clients (member of the Investor Relations commission of France Invest, formerly the AFIC).
He graduated from the Paris-Dauphine University (DESS224) and from Paris-Sorbonne University (Eco Fi). He speaks French, English and German.