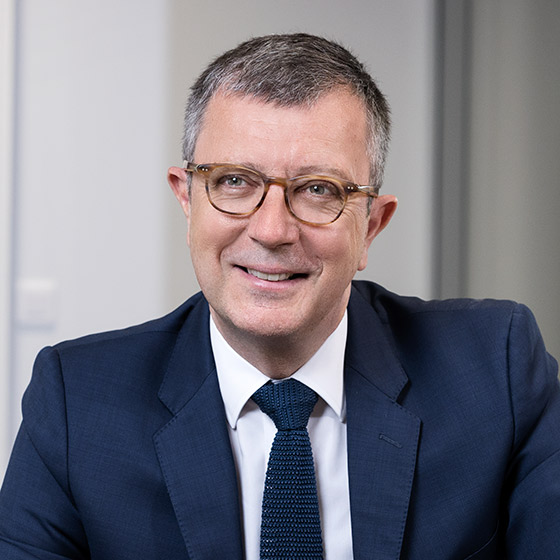 Corps
Olivier is a member of the Executive Board of Eurazeo. He is the head of small-mid buyout & NovSanté.
Olivier Millet was Chairman of France Invest (ex AFIC – the French Private Equity Association) (2016-2018), also Vice-Chairman of AFIC (2014-2016) and Chairman of AFIC's ESG Commission from 2009 to 2015. Olivier Millet began his career as an entrepreneur in 1986 by creating Capital Finance. He then joined 3i (from 1990 to 1994), before moving to Barclays Private Equity France, where he contributed to the development and success of this pan-European fund for 11 years.
In 2005, Olivier Millet became Chairman of the Executive Board of OFI Private Equity, an investment company floated on the stock market in 2007. In 2011, OFI Private Equity became Eurazeo PME.
Olivier Millet was also member of the Executive Board of MEDEF from 2018 to 2020.
Education : Ecole Supérieure de Commerce et de Marketing.