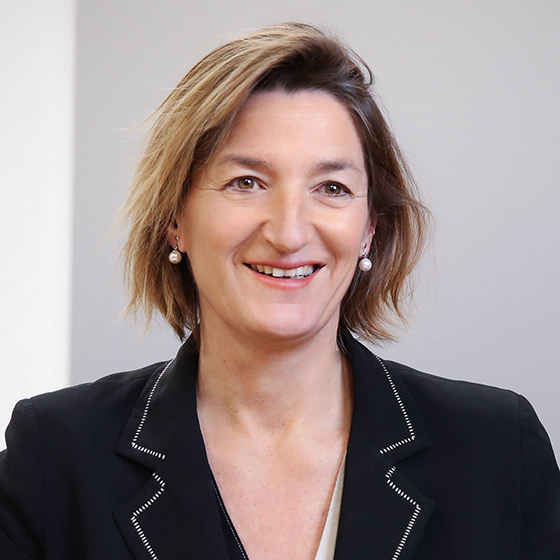 Corps
Noëlle Wydauw is Managing Director within the Investment Partners team, in charge of investor relations in France, Luxembourg, Belgium and french-speaking Switzerland.
Before joining the Group in 2012, she worked as an independent business facilitator and arranger of bank-sourced lease financing for European companies and individuals. Noëlle previously worked for ten years at BNP Paribas, where she held a number of positions including Head of Sales for Fixed Income with French institutional clients, and later Equity Sales.
She was responsible for sales and marketing in the cash fixed income and cash derivatives markets as well as for developing relationships with major French institutional investors. She managed a team of 12 people.
Noëlle began her career as a broker on bond markets and the MATIF market at François-Dufour-Kervern, before going on to a Senior Sales role at Caisse des Dépôts et Consignations working with French institutional investors.
Noëlle has a graduate degree in European law and corporate law specializing in wealth management from Robert Schumann University (Strasbourg, 2007), as well as a degree in wealth management from Clermont Ferrand University (2006). She is also a graduate of the ESSCA business school (Angers, 1988) and has a degree in economics from the Sorbonne (1986).