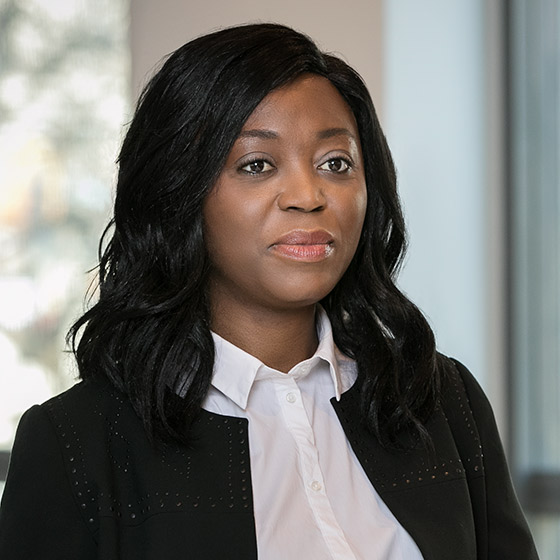 Corps
Nathalie is an Associate – AML KYC.
Before joining the Group in early January 2020, she subsequently worked at Deloitte France, Société Générale Private Banking and BNP Paribas Geneva in Switzerland, as a Due Diligence Officer. At the end of 2017, she launched WAZA Marbella, a concept store dedicated to the promotion and marketing of African creativity.
After graduating with a combined Bachelor degree in Human Resources, and in Competitive Intelligence Management, she gained a Professional Certificate in banking compliance at VisionCompliance in Geneva.