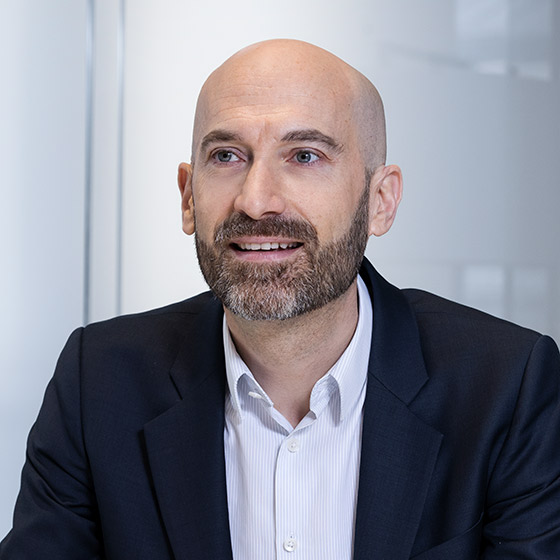 Corps
Matthieu joined the Group 10 years ago. He is in charge in charge of the Venture Smart City practice. Smart City has developed investment expertise in all areas of the city: energy, mobility, logistics, real estate and industry... Smart City targets companies developing innovative business models and taking advantage of digital technologies such as IOT, mass data analysis, SAAS, Artificial Intelligence, telecommunications... The radical transformations under way in these sectors are bringing both opportunities for the development of global champions and also extra-financial benefits: the fight against climate change, the future of work and future of living.
Matthieu has almost 20 years of experience in the financial, energy and software development sectors, including 14 years in Venture Capital and Project Finance. Before joining the Group Matthieu held various responsibilities in the fields of finance and energy, including as Operations and Finance Director in a renewable energy startup.
Matthieu has, among others, invested and/or is on the board of directors of Leosphere (Fr, acquired), Enlighted (US, acquired), Wemaintain (Fr), Sunrun (US, IPO), Allthings (CH), Sunfire (DE), Volta Charging (US), Breezometer (IL), Actility (Fr), FirstFuel (US, acquired), Zola Electric (US/ TZ/RW), Seatower (NO), Sunfire (Ge), Immotor (Cn), Forsee Power (Fr, partial exit), Neurala (US), Forsee Power (Fr), NEOT Capital (Fr), Spacefill (Fr), MeteoSwift (Fr), COVE (SGP). Matthieu co-founded two startups in the field of structured finance with Fortune 500 investors.
Matthieu has among others an MBA degree from INSEAD, a master's degree from the Ecole Polytechnique and also studied PE at Oxord Said business School.