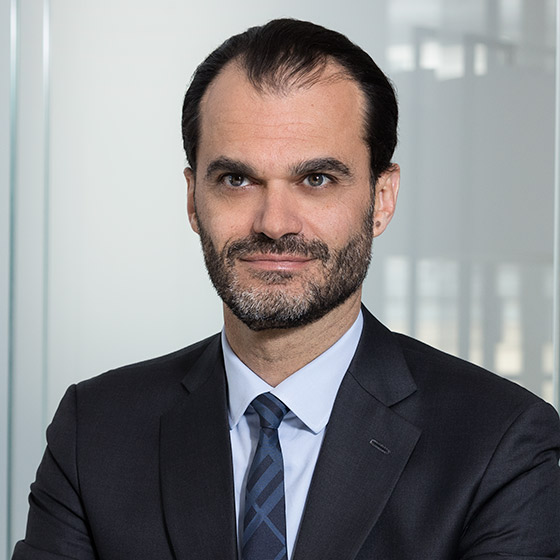 Corps
Lionel Florentin is Managing Director within the Investment Partners team, in charge of Client Services.
He started his career in 1995 in Singapore with BNP as Financial Analyst. Back in France, he has taken several business development responsibilities within the Financial Services Industry and has notably been Head of Business Development Europe at eFront Financial Solutions.
He joined Amundi in 2007 as Head of Client Development for Switzerland. Following 3 years of growing Amundi's foothold in Helvetic territories, Lionel was sent to Singapore in order to set up the group's Distribution business line for South East Asia. After 7 years of expatriation, Lionel joined back the head office in Paris and becomes in 2018 Global Head of Institutional Clients Services. In this position, he has managed a team of 80 clients servicers spread over 12 international offices. He has structured and streamlined the Global business line (servicing more than 2,000 institutional clients representing € 900 bio AUM ) with a clear focus to put clients at the heart of the group's expertise and services offer.
Lionel holds a Master 2 in Corporate Finance & Financial Engineering from Université Paris-Dauphine.