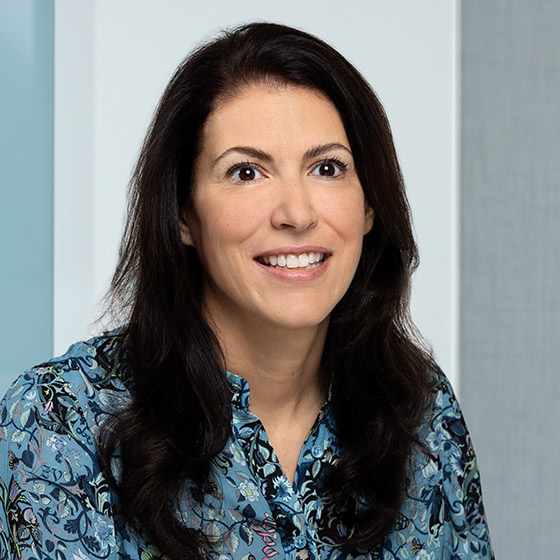 Corps
Hala Fadel is a Managing Partner in the Growth team. She is a member of the Investment Committee and is involved in sourcing, analyzing an carrying out investments in the digital and tech sectors in Europe. In particular, she focuses on helping Eurazeo's portfolio companies prepare for exit, particularly through the public markets. She is based in Switzerland and France.
Prior to joining Eurazeo in 2022, she built Comgest's inaugural private growth equity program, as a new part of their €40 bn listed equities program. She also spent nearly 15 years at Comgest as a portfolio manager within the European growth equities team, leading investments in technology, as well as in healthcare and consumer goods.
Hala also co-founded Leap Ventures, an early-stage technology venture capital investor that invests in Europe and the Middle East. While there, she led several early stage tech investments in France, Sweden and the United Kingdom. Hala started her career as an investment banker in Mergers & Acquisitons at Merrill Lynch in London.
She currently serves on the Board of Trustees at the Massachusetts Institute of Technology (MIT), as well as on the Executive Board of the MIT Sloan School of Management.
Hala graduated from HEC Paris with a Masters in finance. She attended the Berkeley Haas School of Business and Holds and MBA from the MIT Sloan School of Management. Hala is fluent in French, English, Arabic and Portuguese.