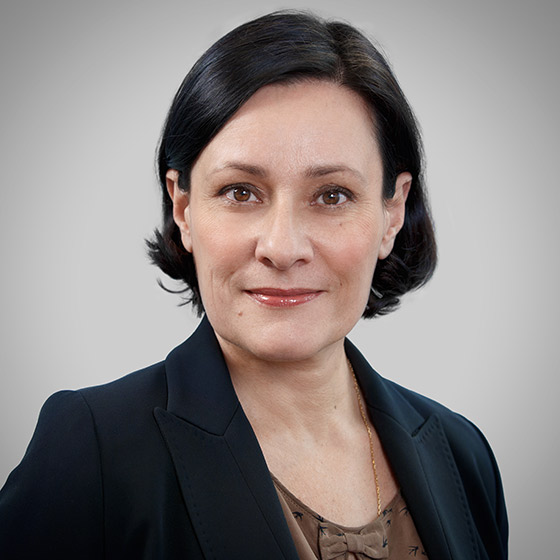 Françoise MERCADAL-DELASALLES
Corps
Françoise Mercadal-Delasalles gained experience in the senior civil service in the Finance Ministry (1988-1992) and Caisse des Dépôts (2002-2008) and in the private sector with BNP-Paribas. In 2008, she joined Société Générale as Group Head of Corporate Resources and Innovation and sat onthe group Executive Committee in this capacity. As Chief Operating Officer, she was responsible for IT, Real Estate and Procurement. Facilitator of the group's innovation strategy, Françoise Mercadal-Delasalles also steers Société Générale's digital transition project. In particular, she is responsible for the roll-out of the Digital for All program which is founded on an ambitious project to equip employees and a vast program to accompany digital changes and assimilation.
She is Chief Executive Officer of Crédit du Nord since March 2018.
She is joint Chairwoman of the French National Digital Council.
Françoise Mercadal-Delasalles is a graduate of Institut d'Études Politiques (IEP) of Paris and École Nationale d'Administration (ENA). She is a Knight of the Legion of Honor and officer ofthe Order of Agricultural Merit.