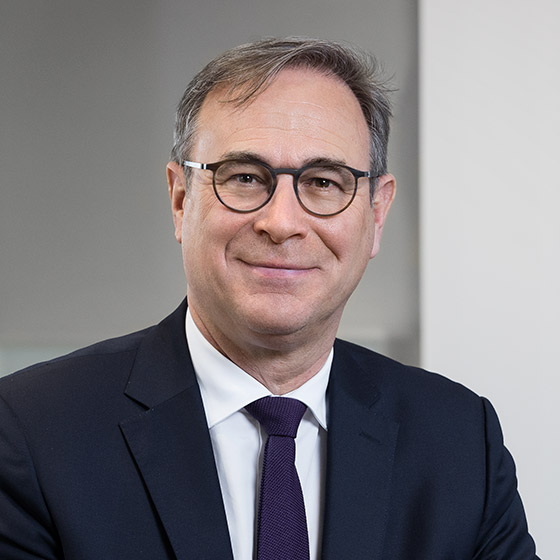 Corps
Christophe Bavière is a member of the Eurazeo Executive Board. He is the Head of the Investment Partners Team.
Christophe Bavière was the co-founder, Chairman of the Executive Board of Idinvest Partners which joined the Eurazeo group in 2017. He held senior positions within the AGF-Allianz Group, including CIO of Allianz Private Equity Partners and CEO of Allianz Global Investors France. Starting in 1997, he was instrumental in developing private equity as a separate asset class within diversified portfolios and in establishing Idinvest Partners (formerly AGF Private Equity). Previously, Christophe had worked at the Caisse des Dépôts et Consignations as well as BNP Paribas.
Christophe Bavière is a Board Member of AFG, the French Asset Management Association. Until 2015, Christophe Bavière was Vice President of France Invest, a private equity trade association, and served for several terms on the Consultative Commission of the AMF, the French financial markets authority. He is also a Colonel in the French Air Force Reserve.
Christophe Bavière holds an MBA from the University of Ottawa and a business degree from ESLSCA. He is also a member of the French Institute of Actuaries (IAF). In 2007, he was elected "Private Equity Personality of the Year" for 2006 by Les Echos - Capital Finance.