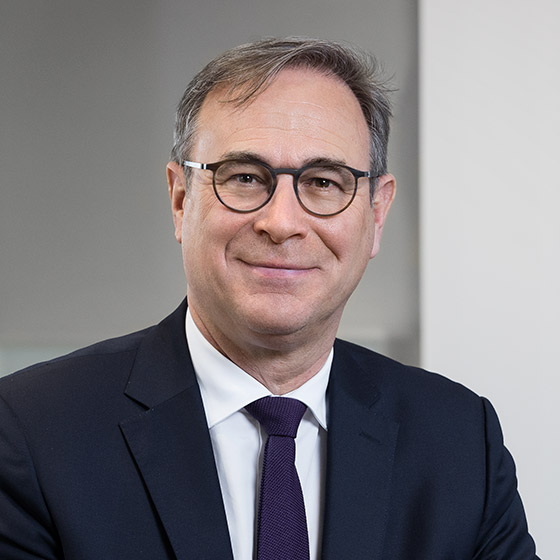 Corps
Christophe Bavière is co-CEO of Eurazeo since February 2023 and has been a member of the Executive Board since 2021. He was also Chairman and Founder of Idinvest Partners a Private Equity company which joined forces with Eurazeo in 2018 and was fully merged in 2020.
Prior to this, Christophe Bavière held senior positions within the Allianz Group where he managed the investment programs for the group. At Idinvest Partners he successfully developed the investment activities and assets under management grew sevenfold over ten years.
At Eurazeo, Christophe Bavière supervises the Private Debt, Small-mid buyout, Secondary and Venture investment activities. He also supervises the Investment Partners team which in charge of LP relationships.
Christophe Bavière is a Board Member of AFG, the French Asset Management Association.
He was Vice President and a board member of France Invest, a private equity trade association, and served for 2 mandates on the Consultative Commission of the AMF, the French financial markets authority.
He is a Knight in the National Order of the Legion of Honour, and he is also a Colonel in the French Air Force Reserve.