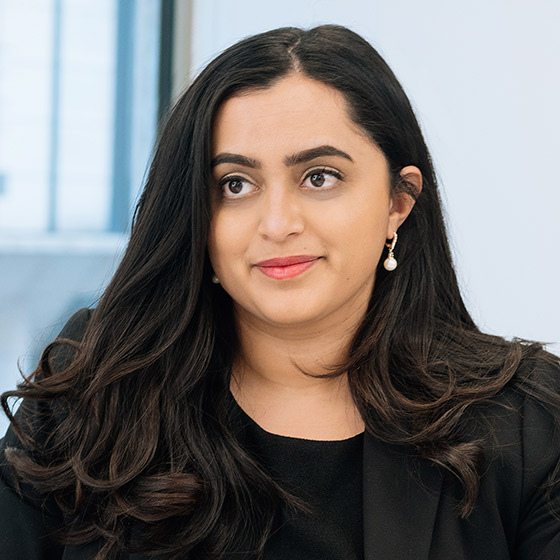 Corps
Anjini Sharma-Saul is Vice President within the Investment Partners team in London, in charge of fundraising and investor coverage in the UK and Ireland.
Prior to joining Eurazeo, Anjini worked at Vitruvian Partners in the Investor Relations team. Anjini began her career at Bank of America Merrill Lynch where she worked in the UK Investment Banking team on a number of Mergers & Acquisitions. Anjini also worked in the Global Transaction Services team advising corporate treasurers on liquidity management.
Anjini graduated from Durham University with First Class Hons in Economics.