Blocs de la page
Image
The leading international non-financial rating agencies have recognized our commitment and our ESG (Environmental, Social, Governance) performance.
We are currently the only listed investment company to have been added to five different families of non-financial benchmark indices, alongside the world's top-performing companies on responsibility-based criteria: Ethibel Sustainability Index (ESI), Euronext Vigeo, FTSE4Good, MSCI ESG and Climate Change Leaders, and STOXX Sustainability, Low Carbon and ESG Leaders.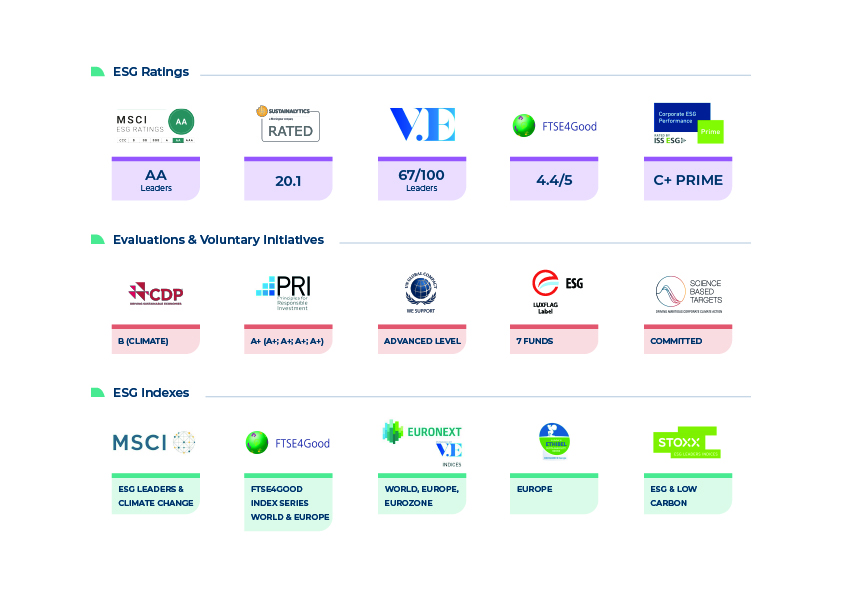 External commitments
Private investors are well aware of our longstanding commitment to responsible and sustainable development.