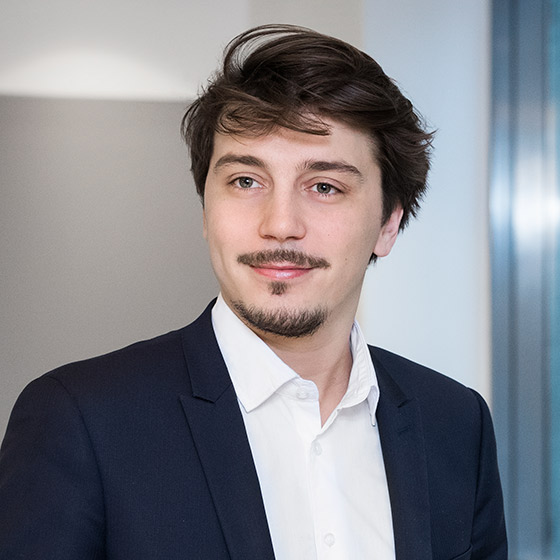 Corps
Damien Boulangeat is an Investment Director. He provides an extensive knowledge of the industrial SME financing market as well as experience in the structuring and management of leasing funds.
Prior to joining the Group in March 2018, Damien worked for Chetwode, a Franco-British financial advisor specialised in financing medium-sized industrial companies. Here, he played an active role in the development of the company: creating reporting tools, putting in place transaction follow-up procedures and a Middle Office, structuring a €220m mutual fund that was raised in partnership with Acofi Gestion, researching transactions, analysing borrowers' credit risk, managing potential disputes, etc. During his stint at Chetwode, the company's assets under management grew from €3m to €220m.
Before joining Chetwode, Damien completed two internships at HSBC and BNP Paribas.